Xanthan Gum
SNP offers various xanthan gum products of different viscosities. When determining the right xanthan gum, we take into account requirements such as working viscosity range, the method of material delivery, and the industry it will be used in. Learn more about our xanthan gum products below, and contact us for more information!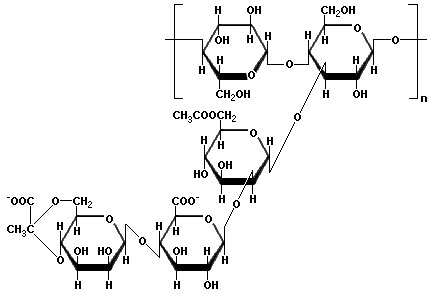 S-5000 Series Xanthan Gum
Xanthan gum is a heteropolysaccharide derived from the fermentation of sugars by the Xanthomonas campestris bacterium. The SNP 5000 Series, which consists of Xanthan Gum and Xanthan Gum hybrids, are cream-colored powders used in a variety of thickening applications.
Dissolves easily in both hot and cold water
Compatible with a variety of products
Highly efficient thickener
Pseudoplastic (shear thinning)
Maintains viscosity over a wide range of temperatures and pH fluctuations
S-5000 Series Xanthan Gum Products
| Property/Product | Mesh | Viscosity (1% KCI, cPs) | Grade |
| --- | --- | --- | --- |
| S-5050-X | 80 | > 1200 | Industrial Grade |
| S-5060-X | 200 | > 1200 | Industrial Grade |
| S-5070-X | 80 | > 5000* (1%, H20) | Industrial Grade |
| S-5080-X | 40 | > 1200 | Industrial Grade |
| S-5090-X | 40 | > 1200 | Industrial Grade |
---
Applications for Xanthan Gum
Industrial emulsion stabilizers
Textile printing and dyeing
---
---